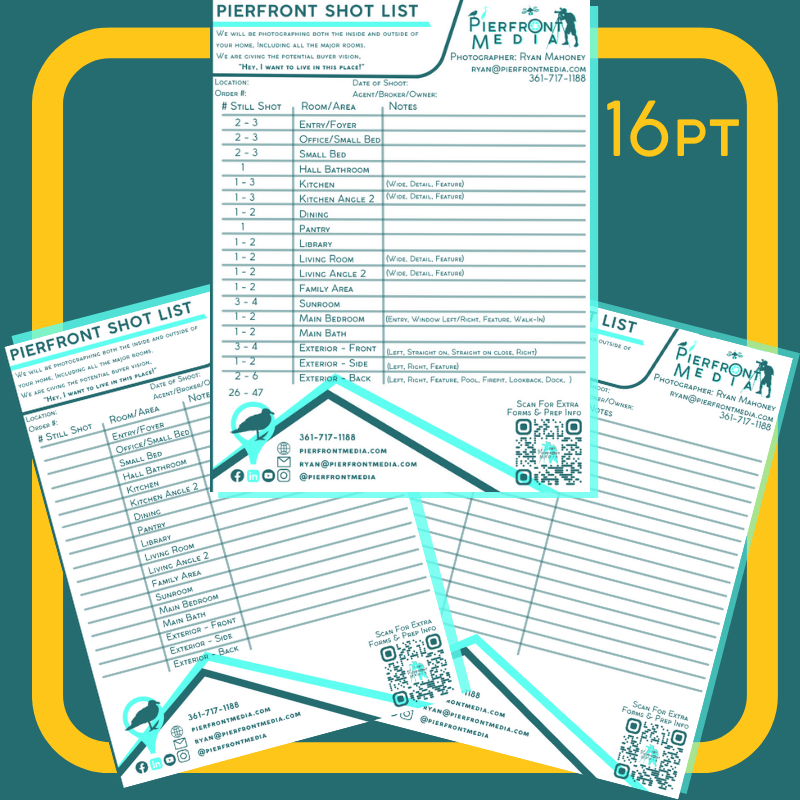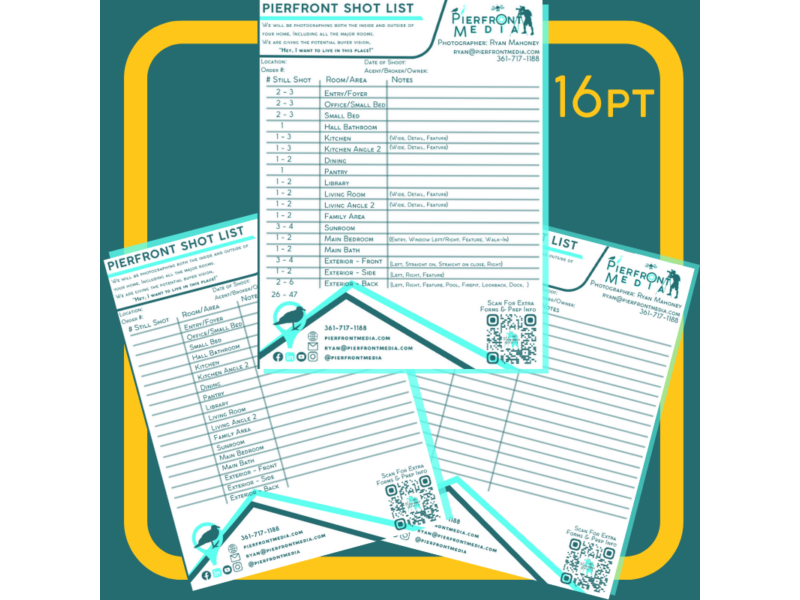 Verify CAPTCHA to Download
Your Download Link is Ready
---
[free_download_btn]
How many stills do I need? Should we shoot all the rooms?
What should I prepare for, for all the interior shots and the exterior shots?
Sometimes it's difficult to envision all the shots that your home needs to market it properly.
Download these easy guides to print, so you can take notes as you do your walkthrough. This version is larger lined at 16pt font to give you more space making it easier to read.
We've created a fully guided version that may fit your home, a complete sample to keep all the potential shots and angles in mind, and a completely blank sheet if you want to start fresh and go step-by-step to guarantee success as you prepare for your photo shoot.
If you need to share these documents with your agent or homeowner, there is a convenient QR code to scan that will take you right to these downloads if you need more.
Version
Download

0

File Size

383.68 KB

File Count

1

Create Date

March 7, 2022

Last Updated

March 7, 2022