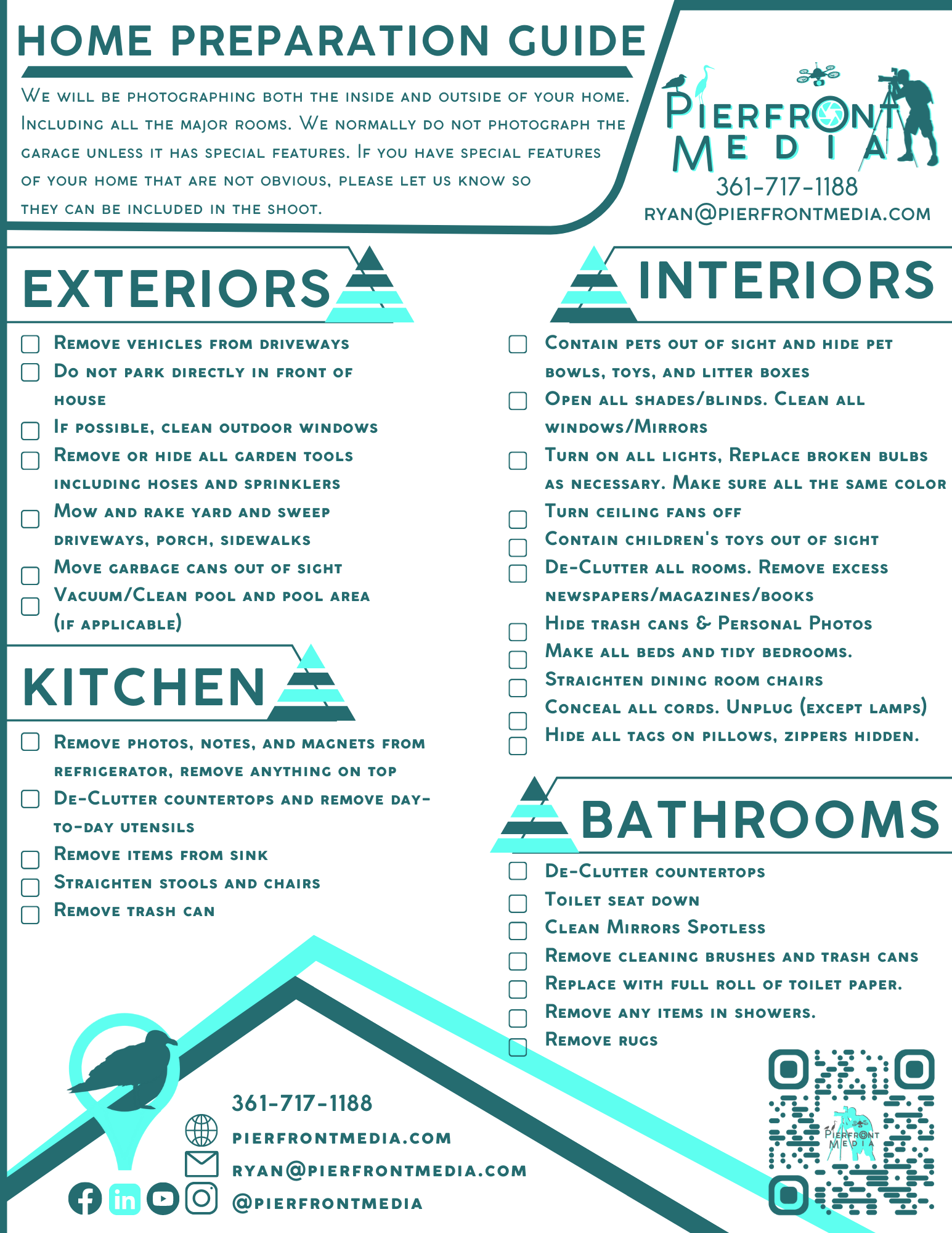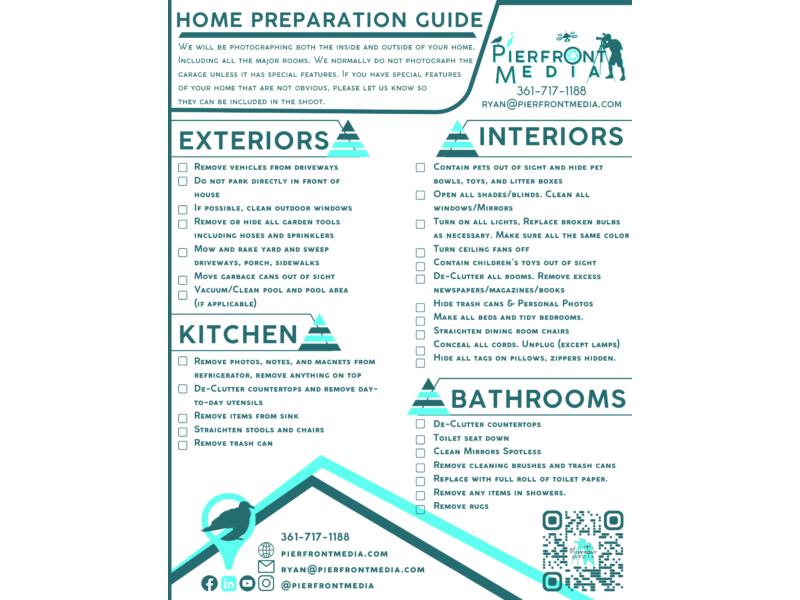 Verify CAPTCHA to Download
Your Download Link is Ready
---
[free_download_btn]
Your real estate agent has chosen Pierfront Media Photography to display and market your home on the Internet and to supply photographs for your agent for brochures and marketing materials.
Photographing homes over the years, we've learned that each home has a unique personality that has been recognized and photographed with the "buyers eye in mind" - and so will yours.
Remember we're giving the potential buyer vision... Allowing them to say, "Hey, I want to live in this place!"
We will take care in each house, small or large -- to showcase your home in its best way possible.
But to do that -- we will need your help!
Please read over these suggestions and checklists that we have compiled as your home preparation guide to help with selling your home fast!
Standard residential photo shoots can take anywhere from 2-4 hours to complete all the required interior and exterior stills, video and aerial footage.
So the more prepared you are, the quicker we can get to editing and get your home up on the MLS.
Version
Download

1

File Size

144.10 KB

File Count

1

Create Date

March 7, 2022

Last Updated

March 7, 2022